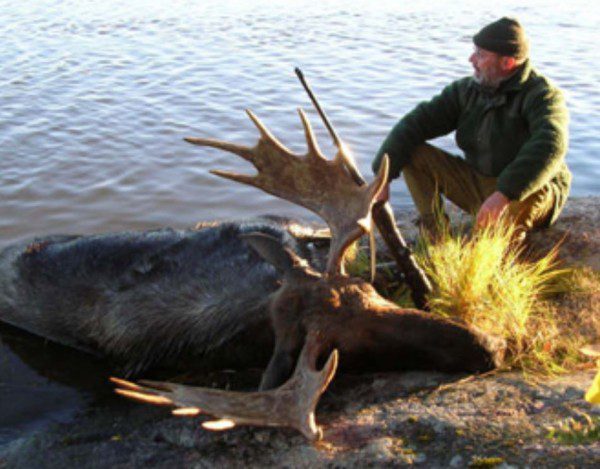 Before you sign up for one of our Burntwood Lake hunting tours, you should find out if you are eligible for a hunting license in the Providence of Manitoba. Our laws are quite similar to those throughout the rest of Canada and the United States, but getting yourself organized is the best way to ensure that obtaining your license is an easy process. Here's what you need to know about getting your hunting license in Manitoba.
Fees are included
The first thing you should know is that your hunting license fees are included in the price of our tours. So don't worry about going ahead and getting one yourself. In addition to your license, each hunter is also guaranteed a trophy Bull Moose tag. Keep in mind that if you are hunting, your license will be specific towards the species that you are hunting.
Age
If you are a hunter 12 years or older, you are eligible to receive your hunting license in Manitoba.
Hunter's Education Certificates
Whether you have the Manitoba Hunter Education Course Certification and Firearm Safety Training or a valid equivalent Hunter Education certificate from another jurisdiction, you will be eligible to obtain the necessary paperwork to lawfully hunt in Manitoba. United States citizens can use their state's hunting permits as well.
All bear and moose game that is hunted during your tour with Burntwood will be capped and dressed for you. The price for your hunting tour also includes all government taxes. For more information on joining a Burntwood Lake hunting tour in Manitoba, Canada, visit our hunting page. Feel free to give us a call if you require additional information.